Reconnect with your childhood experiences and the excitement of being in a tree. 
Sit amongst the leaves, read a book, meditate, chat with a friend, study the tree, connect with nature and enjoy unexpected views. Get a new perspective on nature and escape from the hustle and bustle.. 
We refer to this as the InTree Experience which we want to provide safe and easy access to.

ViewPoint is a patented prototype developed by InTree Solutions Sweden AB.
Welcome up!
Characteristics
Easy to use
ViewPoint is easy to install and in just 5-10 minutes you have your very own sanctuary to enjoy in nature. ViewPoint is intended to be carried as a backpack and can easily be mounted on a suitable tree.

Safe
ViewPoint is developed with safety in focus. The platform is designed to hold the weight of an adult (up to 120 kg). Mount the included railing for extra protection and security.  

Usability
Usability is one of the main features of ViewPoint and only your own imagination sets the limits of its uses. Use it to reach, stand, sit, meditate yoga, or scout. Attach a camouflage net around the railing to blend in and disturb wildlife to a  minimum - perfect for the perfect image!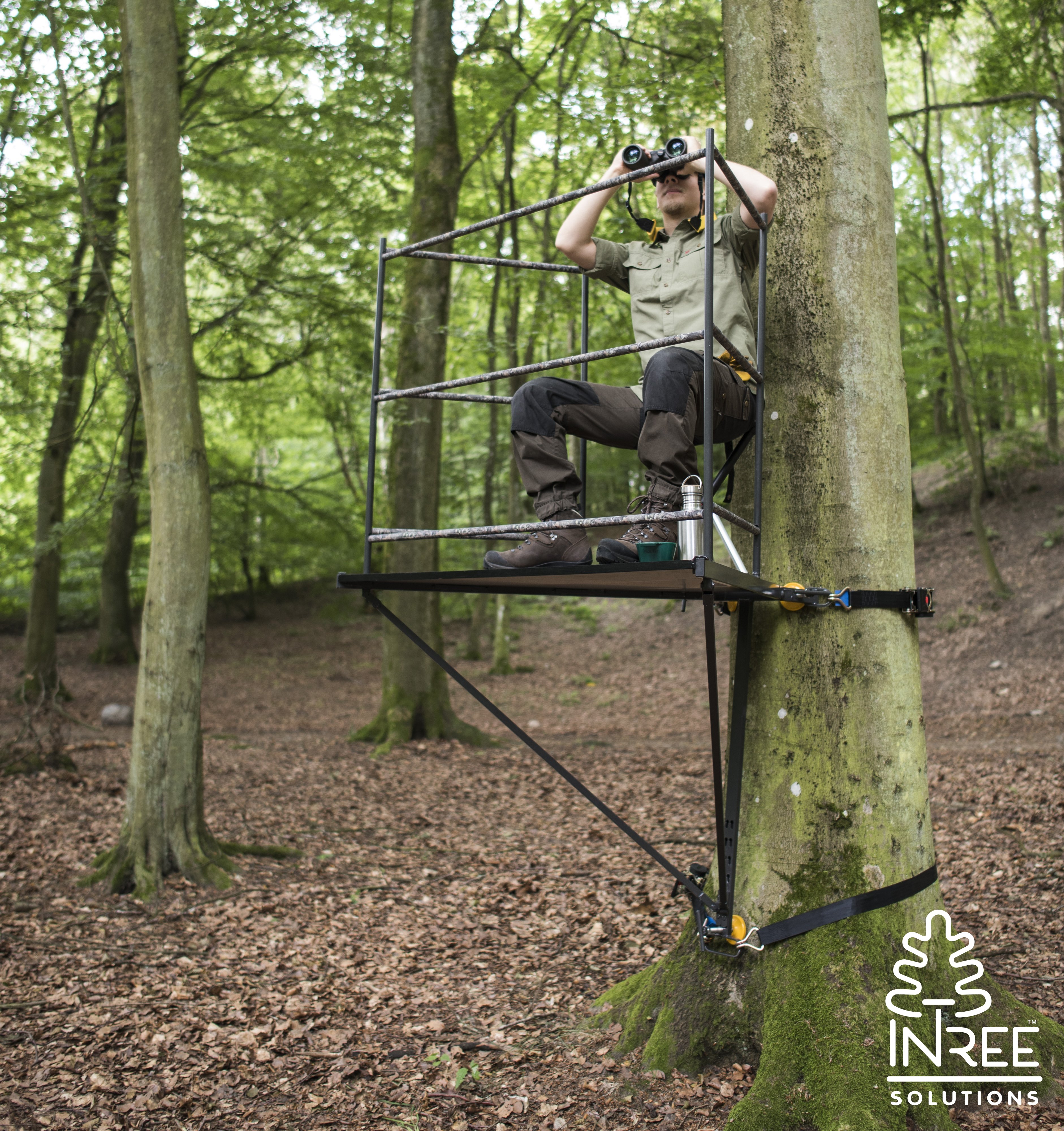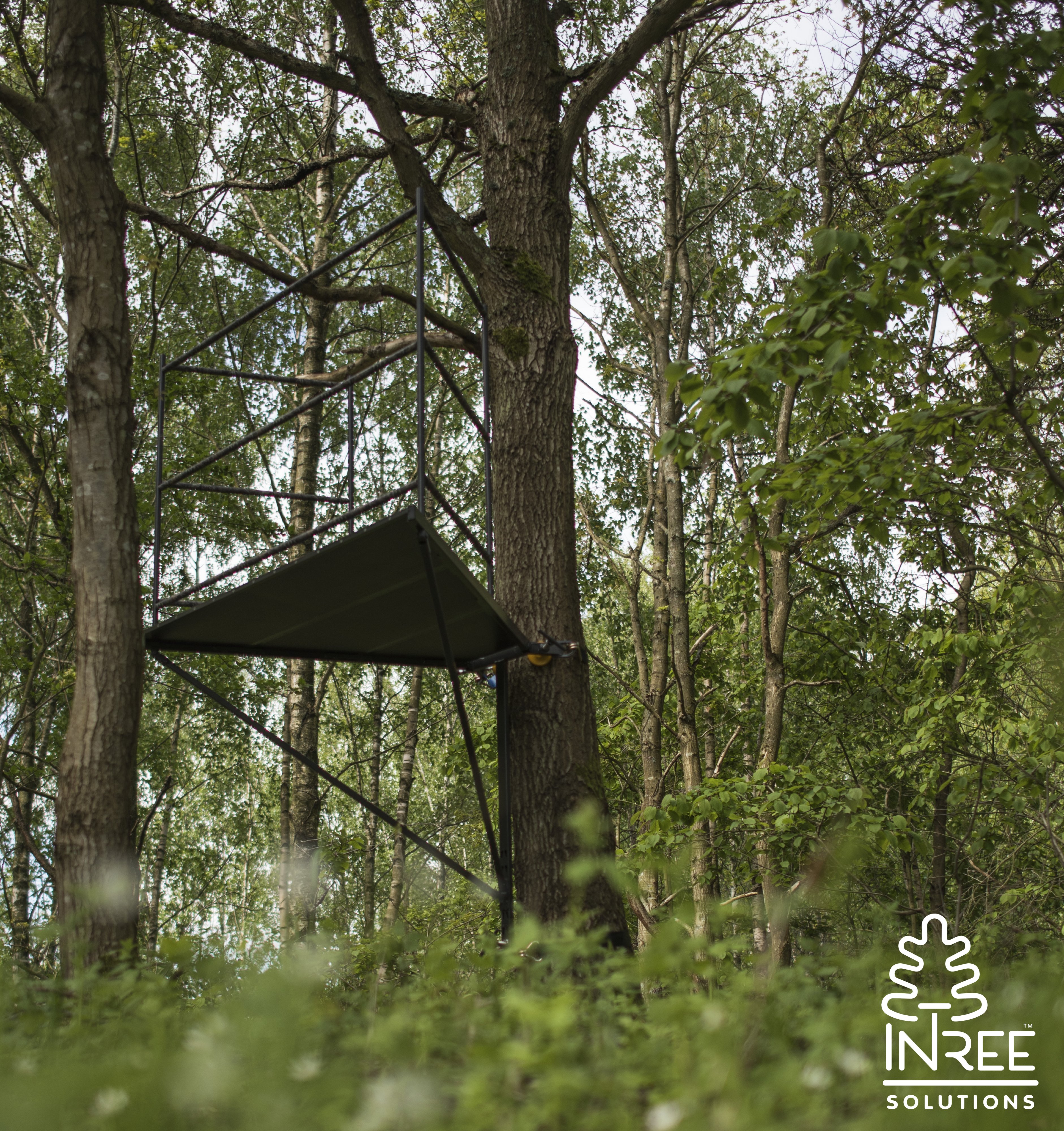 Specifications
Made in Sweden. Safe, Fun and Useful
The platform is constructed to carry a weight of max 120 KG
Living trees with a trunk/branch diameter bigger than 20 cm
Mounting and dismantling time 5 to 15 minutes (height dependent)
We offer a wide range of accessories like a case, ladder and camouflage net.